Mats Worthy Of Your Battles
Now in 22x30, 36x36, 36x72, and 44x60!
Filter by game system or size under the 'Battle Mat' tab above
Let us know what sizes or styles you want next
New Products!
A Better Way to Play
Here at Gray Matter Gaming we offer the best quality gaming accessories for the most affordable price

Made by Gamers. For Gamers.
Hear What People Are Saying...
"Gray Matter has raised the bar on mat accessories. They are the cleanest and highest resolution prints I've seen and little touches like the cardboard tube show a high attention to detail. ... I'm happy to recommend these to anyone!"
-Goonhammer - Review

"I can definitely recommend giving it a try ... The battle mat is great, with a crisp image and an ease of transportation and storage not yet achieved by competitors."
-Tyler Mengel (@MengelMinis) - Review
"They are some of the crispest and high resolutions images I have seen on gaming mats. ... You really need to check out what Gray Matter Gaming is doing."
-Chuck Moore (@StrengthHammer_) - Review

"It's a gorgeous mat. ... The quality of the print is fantastic. ... It is a really good quality mat."
-Dave Witek (@Garagehammer - Episode 301 3:47)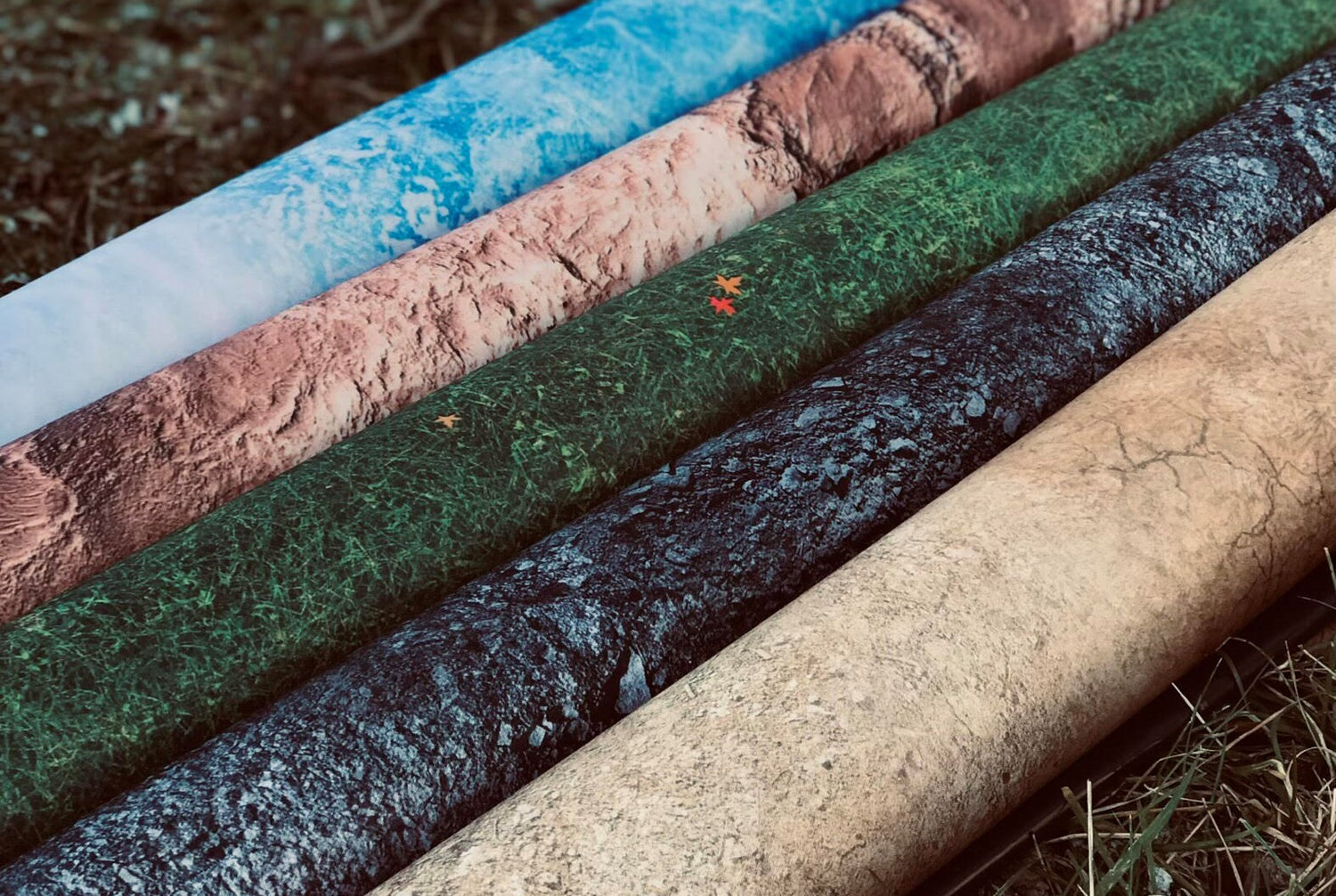 Level Up Your Gaming Experience With Our Mats, Movement Trays, and Objective Markers!
Lightweight, High quality, Durable, Unique Wrinkle Resistant Core, Water and Stain Resistant all with an included Canvas Bag at the best prices in the US

And All Mats Ship Free in the Lower 48!
See our Designs
Wondering About Our AoS Objective Markers?
Magnetic Rimless Movement Trays
Regular price
Sale price
$2.25 USD
Unit price
per
Regular price
Sale price
$2.75 USD
Unit price
per
Battle Mats

Lightweight neoprene that is impact and wrinkle resistant, anti-slip bottom, with waterproof fabric and high definition artwork will improve any table. Our highest quality inks won't run or fade, and provide a new level of realism on the tabletop.

Not only do our mats look better than the competitors - they roll up easier, lay flatter, and are easier to carry and store.




We are constantly looking to add designs, styles, and sizes - so drop us a note to let us know what you'd like next!

All our mats include a durable canvas bag allows you to take this anywhere and store it with ease, and a rolling core that keeps your mats rolled smooth inside of the bag without bending or folding over.

Objective Markers

Thin, sturdy, and transparent objective markers quickly allows everyone to instantly know distances without having to remeasure or guess. Center points are clearly visible, and they're thin enough to not break immersion while sturdy enough not to bend or crease.

Reusable adhesive low-tack glue dots keep them from sliding during your battles

The optical-grade acrylic that we use ensures maximum transparency and no printing ensures nothing is there to break immersion in your victories

All our objective marker sets include a carrying bag to protect them from scratches during transit or storage, and additional replacement glue dots.


Check out our Blog Post about these!

Movement Trays

Rimless magnetic vinyl movement trays allow you to quickly set up and move your troops into exact positions.

The vinyl nature of these trays keeps them lighter than metal versions without having to worry about scratches, bends, or rusting while still providing a strong magnetic connection to all sorts of materials.

Since the trays themselves are magnetic your troops no longer need to have expensive and fiddly magnets under the bases - simple steel washers, shot, or strike plates work perfectly.

If your army already is magnetized, our trays will work on them regardless of the polarity of your magnets!
Let customers speak for us